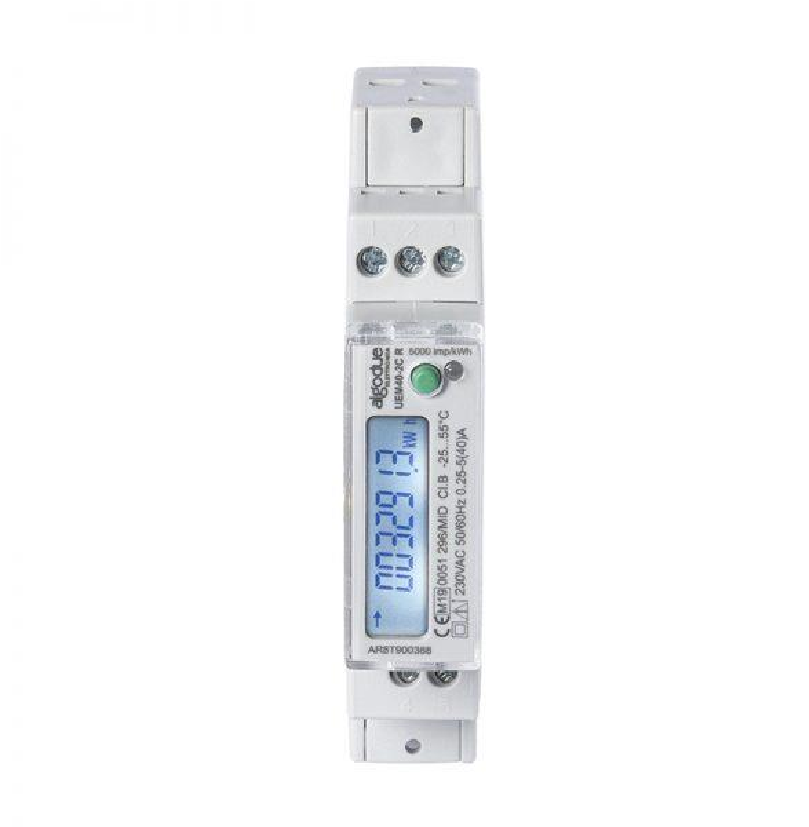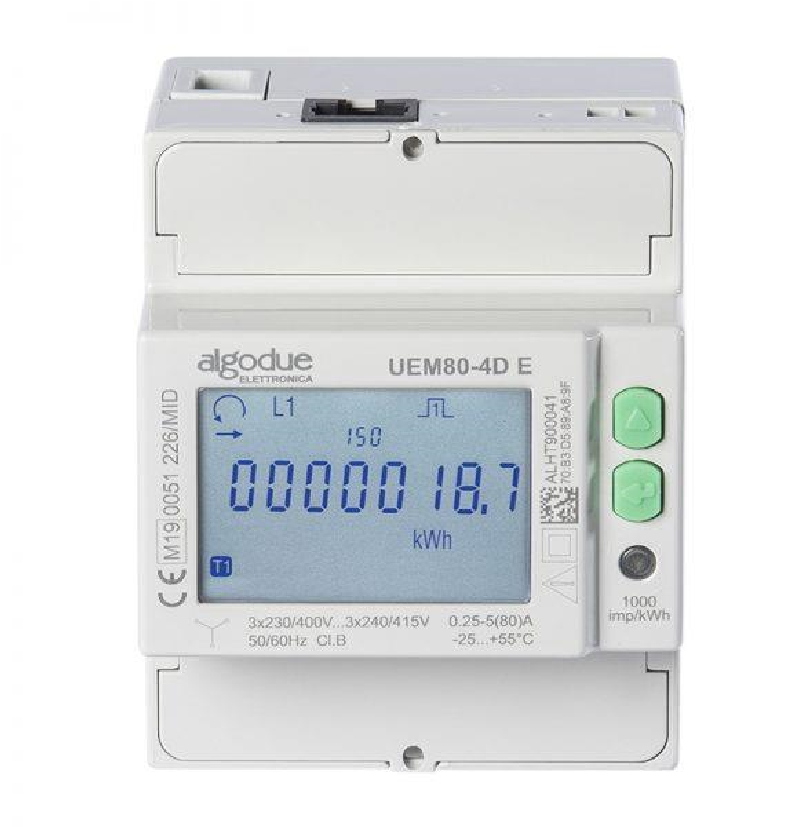 Algodue Elettronica designs and manufactures a wide variety of single-phase and three-phase electricity meters for measuring and controlling consumption, MID certified, with built-in communication or for combination with communication modules.
UEM80 is a three-phase electricity meter with 4 DIN module for energy measurement in industrial and civil applications, with the following built-in communications depending on the model: RS485 Modbus RTU/ASCII, M-Bus или Ethernet Modbus TCP. Available with MID certificate, suitable for invoicing.
The meter can measure the basic electrical parameters and provide them to the built-in COM port, which allows control of the connected device from a remote station. The data is transmitted via line RS485, M-Bus or Ethernet depending on the device model. In addition, a free specialized remote control application is provided. The backlit LCD display shows energies and instantaneous powers.
Precise selection of components and reduction of internal operating temperatures guarantee a product of excellent quality.
Specifications:
UEM80-4D R for RS485 Modbus RTU / ASCII communication;
UEM80-D M for M-Bus communication;
UEM80-4D E за Ethernet (Modbus TCP) communication;
Direct connection at current up to 80 A
Bidirectional measurements in four quadrants for all energies and powers;
For 4-wire networks with balanced or unbalanced load;
Class B according to EN 50470-3 (MID);
8 MB for data recording and automatic / manual data transfer;
Pulse output S0;
Available with MID certificate;
Degree of protection: IP51 front, IP20 terminals;
More information about the individual product series and their technical characteristics can be found in site on the manufacturer.