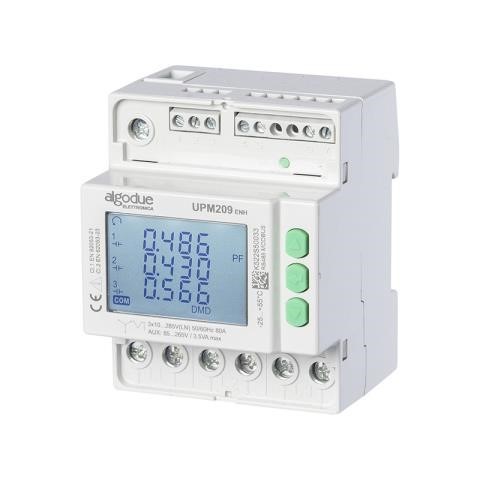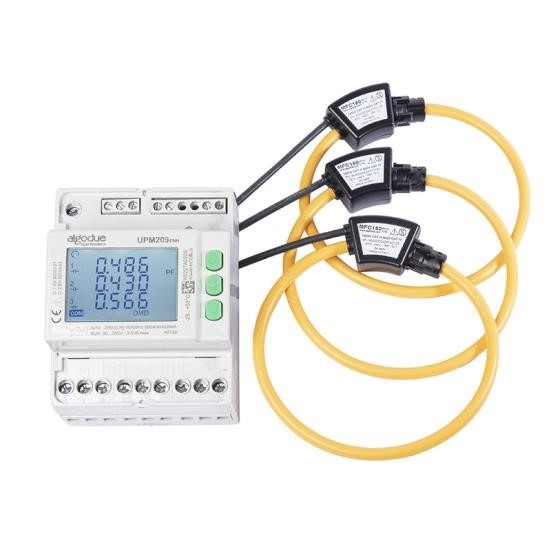 Algodue Elettronica has more than 30 years of experience in the field of energy management. From 1986 G. they are design specialists, production and customization of electricity metering and monitoring systems. Their products are entirely designed and manufactured in Italy, on 50 km from Milan. All Algodue Elettronica products are adapted, customize and develop in accordance with the specific requirements of the project or market.
UPM209 is an innovative device for measuring and recording electrical parameters. It is especially suitable for analysis and control of consumption, with excellent value for money. Connections are very quick and easy, very useful for applications for modernization of existing switchboards or for energy audit. UPM209 is the ideal tool for establishing measuring points in industrial equipment. The device can communicate via serial port RS485 via MODBUS RTU / ASCII protocol or via Ethernet port via MODBUS TCP protocol.
WintoolNET software for remote control of the device is also available. The web interface is also available in the case of an instrument with an Ethernet port: very useful feature, which allows you to control the tool from any computer, connected to the network.
Specifications:
Compact size with width 4 DIN module;
Bidirectional measurements in four quadrants for all energies and powers;
Measurement and display of the main electrical parameters for cost-effective analysis of consumption;
4 kits available: 30, 45, 70, 90 cm length of Rogovski's coil;
3 selectable current scales –500/4000/20 000A;
to 8 MB for data recording;
Possibility to record all energy meters;
to 24 parameter, selectable among real-time measurements for recording MIN / AVG / MAX value;
Protection class from IP20 to IP51;
More information about the individual product series and their technical characteristics can be found in site on the manufacturer.